HOLISTIC ESSAYS On Line Archive:
---
---
Or, scroll-down the page for a full overview of our activities. THANK YOU!

The SPIRIT-ALEMBIC Of
The Maitreyan Order Of Hsien Tao
A non-religious Mystical-Science New Age Order
ALEMBIC (n.)
The vessel or reaction-chamber of Alchemy where elemental transformations occur.
And, YES; THERE ARE STILL ALCHEMISTS in the world! The only physical substance we transmute is Honey Into Mead, but we also transmute human ignorance (our OWN included!,) into workable KNOWLEDGE. That is called 'Spiritual Alchemy' and THAT is our 'real' business in life.
---
This Lodge holds a Seat on the Council of
---
CLICK ON the following for details about our:
---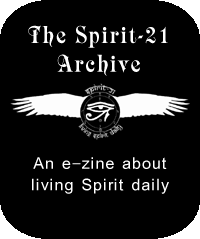 ---
About The Author
Contact Us: olwe@spirit-alembic.com
---