Tribute to Khiron

Spirit and Astrology

Spirit and Love
Spirit and Psychology
Spirit and Lifestyles
Spirit and Parenting
Spirit for Kids
Spirit and Work
Spirit and Food
Spirit and Technology
Spirit and Travel
Spirit and Entertainment
Spirit and Sport

Spirit Q&A

About Spirit-21

Visit Spirit-Alembic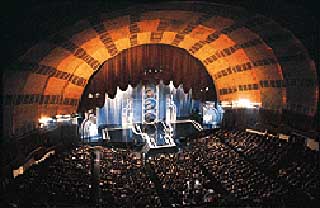 Spirit and Entertainment

Since the beginning of time, mankind has been looking for entertainment in every form possible. From the Greek Olympians to Shakespeare to Vivaldi to the contemporary craftsmen, All of them have been supplying entertainment to mankind.

We at Spirit-21 feel that there is nothing wrong in being entertained as long as one makes effort to choose consciously and look for entertainment filled with Spirit that will leave you uplifted.

Here are some suggestions

Movies:

American Beauty (Dir. Sam Mendes) with Kevin Spacey, Annette Benning and a great cast. A great movie all the way in its writing, its direction and its acting.
Being There (Dir. Hal Ashby) is Peter Seller's final film performance as a Washington, D.C. simpleton who, through a series of misunderstandings, comes in contact and influences the powers that be.
Brother Sun, Sister Moon (Dir. Franco Zefferelli) is the true story of the founding of the Franciscan Order told, in the spirit of St. Francis, with joyful simplicity.
Dersu Uzala (Dir. Akira Kurosawa) is a native of remote Siberia befriended by a Russian explorer/surveyor and the tale of what is gained and lost when a modern "civilization" makes contact wtih the old ways of a "savage" people.
Fanny And Alexander (Dir. Ingmar Bergman) is the be all and all of Bergman's illustrious cinematic career observing life from birth through death (and afterwards) along with the bittersweetness in between.
Stalker (Dir. Andrei Tarkovsky) is a sci-fi allegory for and about man's search for the spiritual in our post Industrial/Atomic age.

Books:

Human Types by Susan Zannos is the Fourth Way's system, based on the work of G. I. Gurdjieff and P. D. Ouspensky, for identifying human archetypes according to their body/machines.
Stories Of God by Rainer Maria Rilke is a delightful collection of short stories about God written for children of all ages.
The Rubaiyat of Omar Khayam is one of the all-time great classics of poetry and may well be the greatest poem ever because of its spiritual message.
The Psychology of Man's Possible Evolution is a printed form of a series of short, yet informative, lectures presented by P. D. Ouspensky concerning the evolution of conciousness.
Secret Teachings Of All Ages by Manley P. Hall is a scholarly compendium of all major Mystical teachings, systems, schools, and individuals throughout the history of Western Civilization.

Music:

For God Alone by Mark Kelso is a reverential solo piano performance of spiritual songs from various cultures throughout history.
Solaris Universalis by Patirick Bernhardt is a devotional work sung predominantly in Hindi over a beautiful mix of acoustic, electric, and nature sounds.
Sutras by Donavan If you remember Donovan's Greatest Hits, listen to this latest album as he draws inspiration from spiritual sources that have sustained him during his 25 year hiatus from the pop music scene.